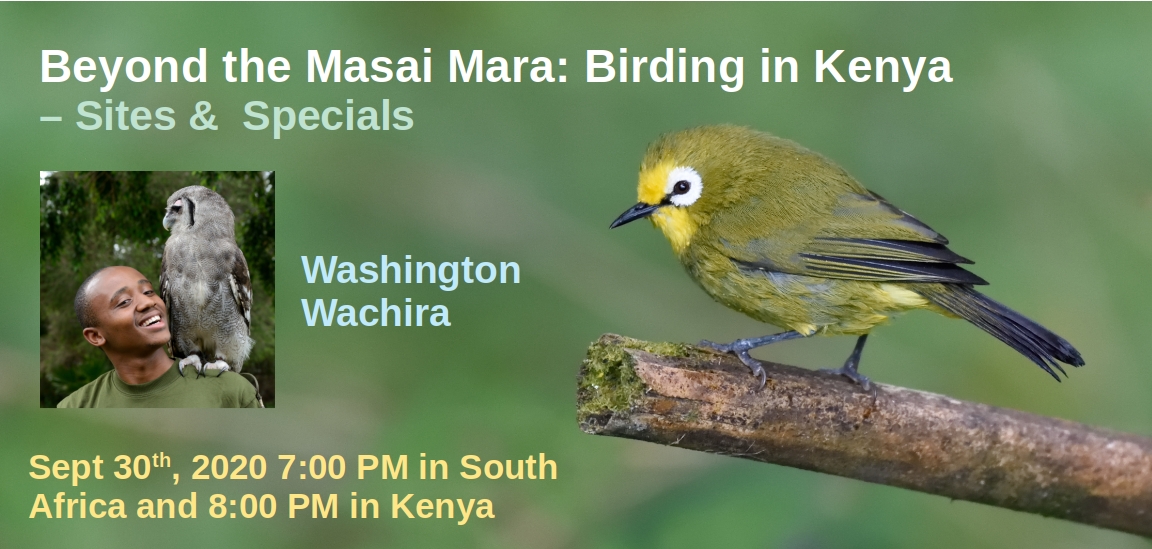 Beyond the Masai Mara: Birding in Kenya – Sites and Specials
838
838 people viewed this event.
With 1162 species of birds recognized on the latest IOC Checklist, Kenya stands out as one of the best birding nations in Africa. This is coupled with 11 national endemics and a good collection of regional endemics. Birding in Kenya is often overshadowed by the big game, and Kenya is definitely well known for World spectacles such as the Masai Mara Wildebeest Migration. However, Kenya is the easiest birding country in East Africa, and has for many years held global records in the longest species lists from tours, of any African country.
This webinar will look at the special birding opportunities that Kenya offers and reasons why you should definitely add Kenya to your future birding calendars. The talk will look at some of the best birds that Kenya has to offer and some of the best sites to visit. The talk will also include best seasons and the ease of birding for the key sites.
Washington has led hundreds of birding tours, research expeditions and bird mapping trips across Kenya in the last decade. His journey has led him to discover several range extensions for some of the country's sort-after species. In this talk, Washington will also be sharing his passion for birds and how he has been helping to grow avi-tourism across Kenya. He has been involved with many birding training events and courses. He founded the Kenya Women Birders, where with his company Cisticola Tours, they are helping nurture a generation of female bird guides across the country.